With stay-at-home orders coming from Governors across the nation, many of us find ourselves with a lot of time on our hands. And while the temptation to sit in front of Netflix or Hulu is strong, our minds can only do that for so long before we start to resemble mush. After all, we get energy from moving and using our brains in new ways.
For the Links team, that's meant delving in to things we'd forgotten we loved to do… or digging in to new activities we've always wanted to try. We thought we'd share a little with you in hopes of inspiring your very own pursuit of new things to explore during the quarantine.
Creative director Lori has been using a desktop loom to reacquaint herself with weaving again. (She's also started cutting her own hair—something we all may be doing before long!)
Copywriter Theresa started a puzzle—one that lets her dream of walking around the streets of a small Italian town. Because… let's face it… she fancies herself as everyone's favorite Italian. And we agree!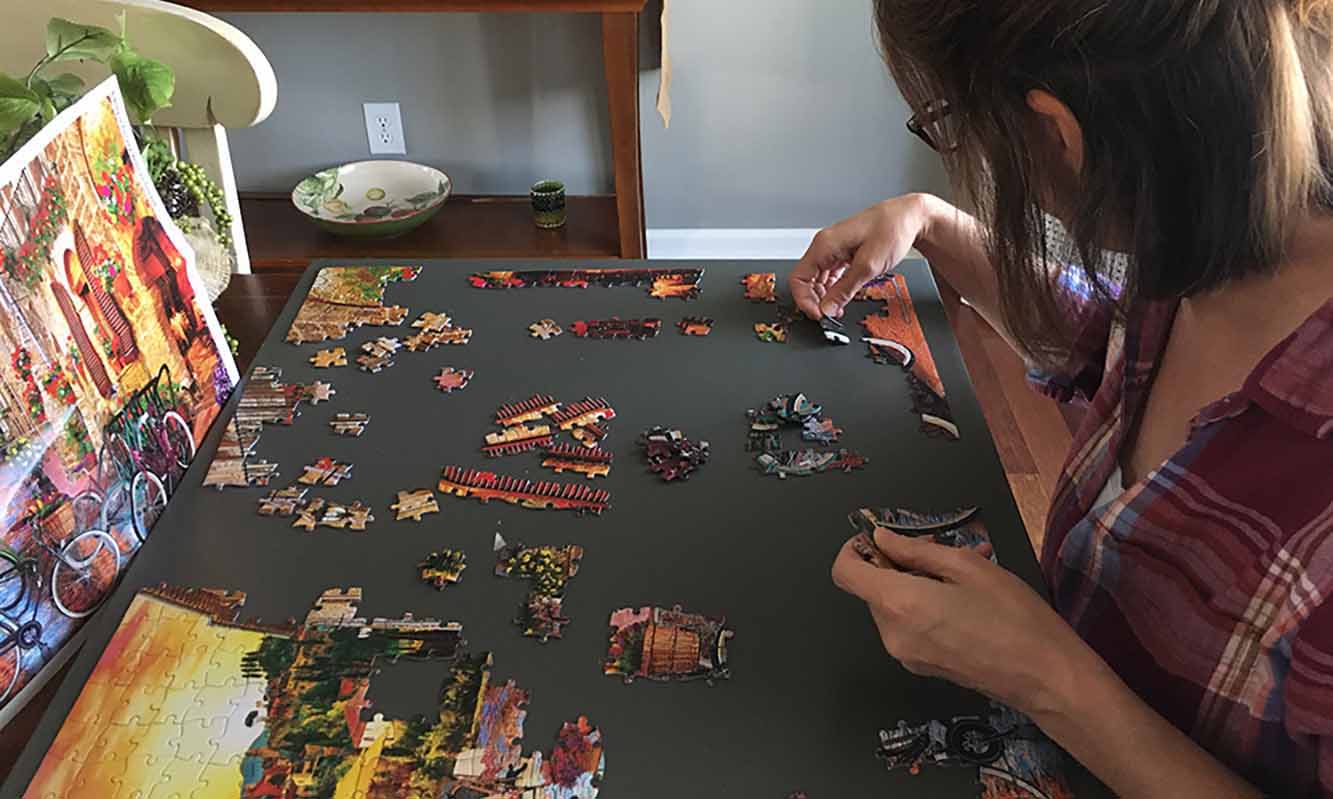 I (Lori) have been designing my own recipe binder because I cannot find one I like. I've also been planning my veggie garden… which probably isn't anywhere near as cool as Aimee's native backyard habitat! Our web diva has been working on her yard in hopes of getting certified by the Audubon Society. She's had a little help from sweet "tripawd," Mr. Buddy, who's been a little under the weather since this entire affair started.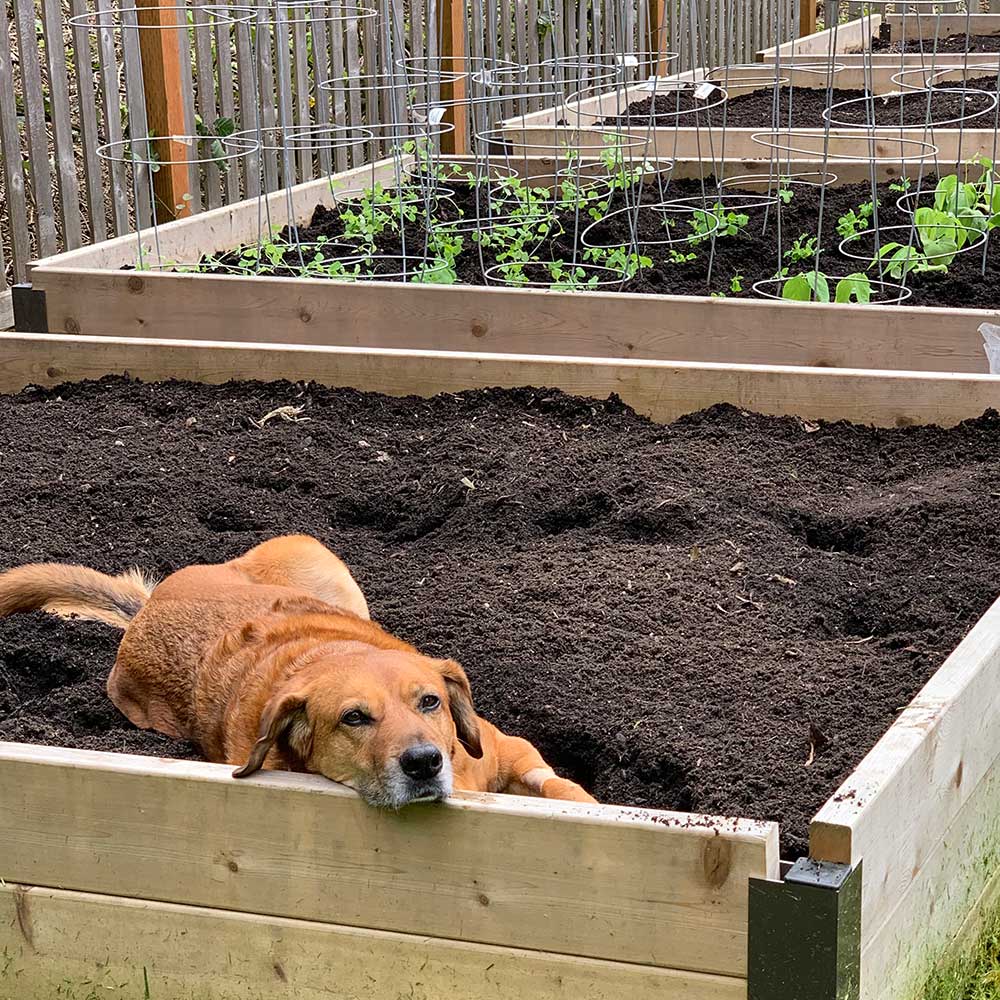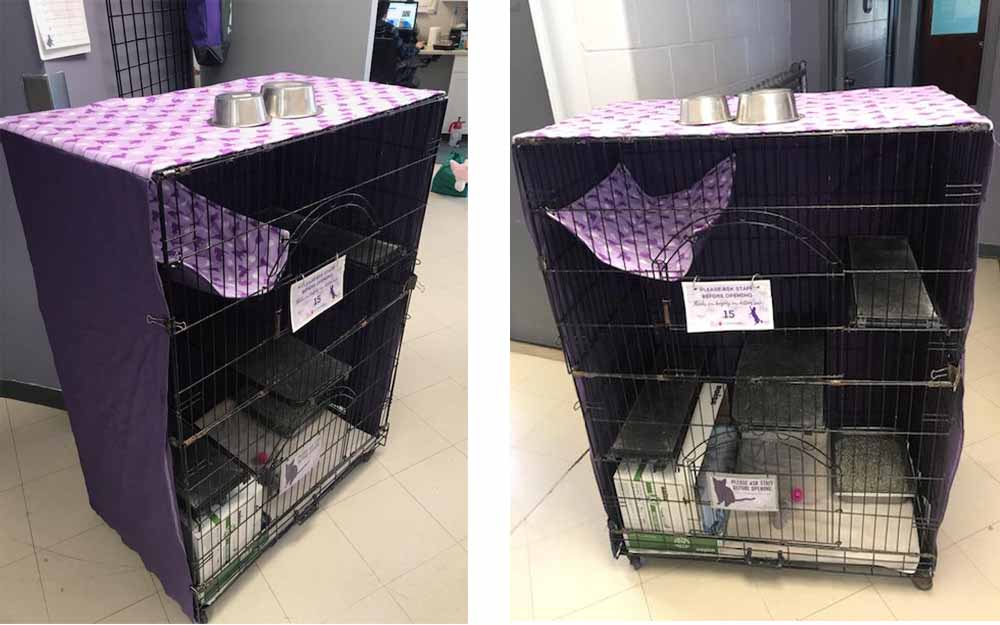 Paige, who keeps us in line from an operational perspective, is feeding her creative side by sewing hammocks and corral covers for the kitties at IndyHumane. While visualization artist Chris has been repurposing his skills in a whole new way— restoring antique bicycles for Speedway Vintage Customs.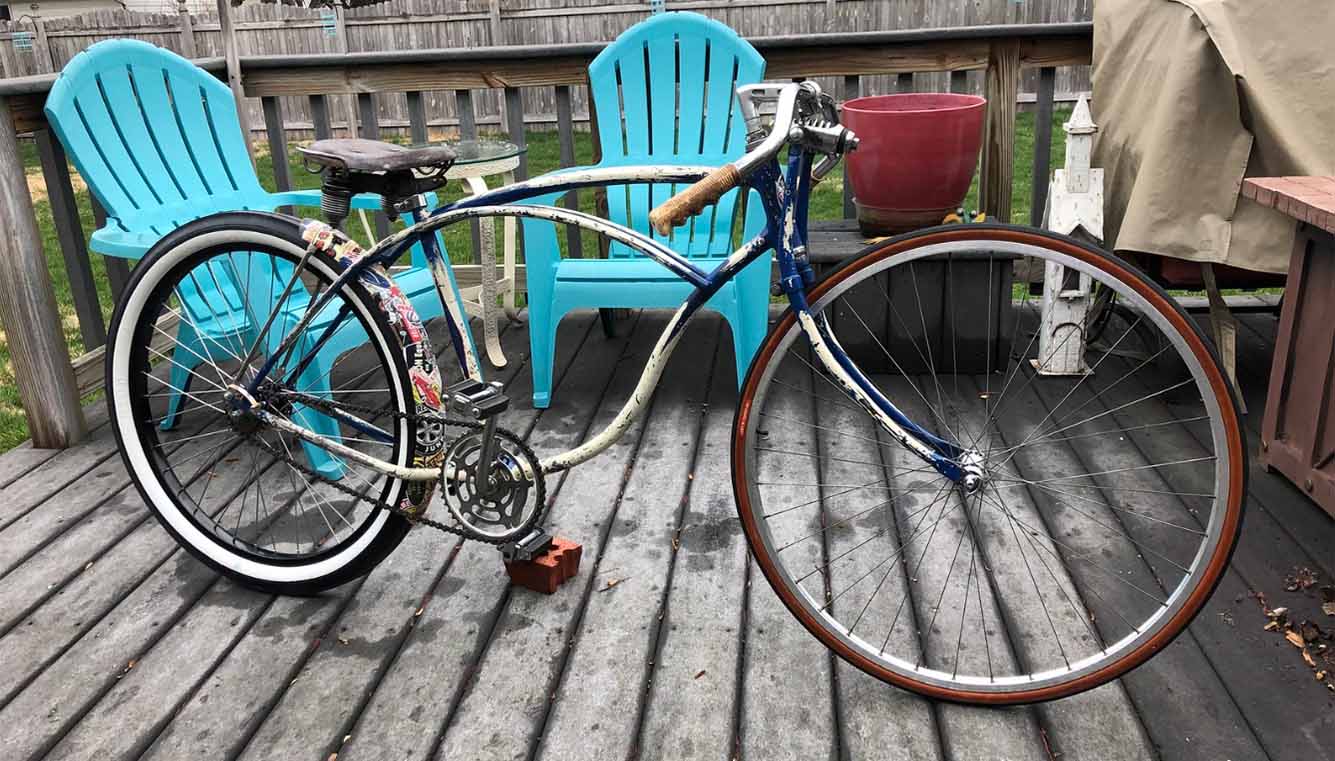 David, one of the newest designers to join the creative team, has been using the extra time to expand his skill set. He's learning Adobe XD, a user experience design tool for web apps and mobile apps, so he can provide even more strategic solutions for clients in the future. Likewise, fellow graphic designer and photographer Wade has been learning about using gels in his photographic pursuits.
And, finally, client advocate Leslie has added substitute teacher to her repertoire of skills (mom in chief, resident chef in the kitchen, Indiana's best soccer coach and wife of esteemed NHRA crew chief) and has decided COVID-19 is the perfect time to teach her kids life skills, like how to do the laundry!
However you're spending your time, we hope you're using part of it to stay connected to those you love, renew things you forgot you loved, find new things to love and in between, keep your sanity and your skills sharp—because this will come to an end. And then, there will be a lot to accomplish. Let's stay the course and enjoy being #INthistogether.